Thankful Body Massage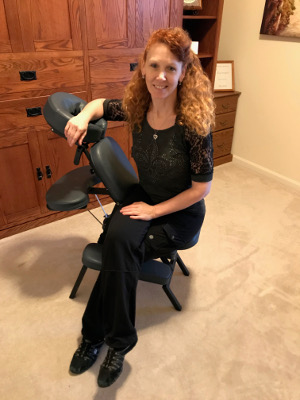 Chair Massage –
the perfect way
to a better day.
T
hankful Body Massage specializes in chair massage. Chair massage is done in offices and at events. It is beautifully simple in that it takes minimal space, is done fully clothed, and can bring the benefits of massage to dozens of people in a short time. Check out the tab
Chair Massage
to see more details.
I am Lorie Hurst, owner and therapist, and I put my passion behind a desire to bring massage to the residents and workers of the Twin Cities. Chair massage allows the therapeutic and rejuvenating aspects of massage to come to you: your workplaces, your events, your special occasions. It adds pampering to your offices and occasions that everybody will enjoy, appreciate, and remember. Soak up the goodness by making chair massage part of your day.
Chair massage elevates the ordinary to the extraordinary.